'Francesca Jaynes' Workshop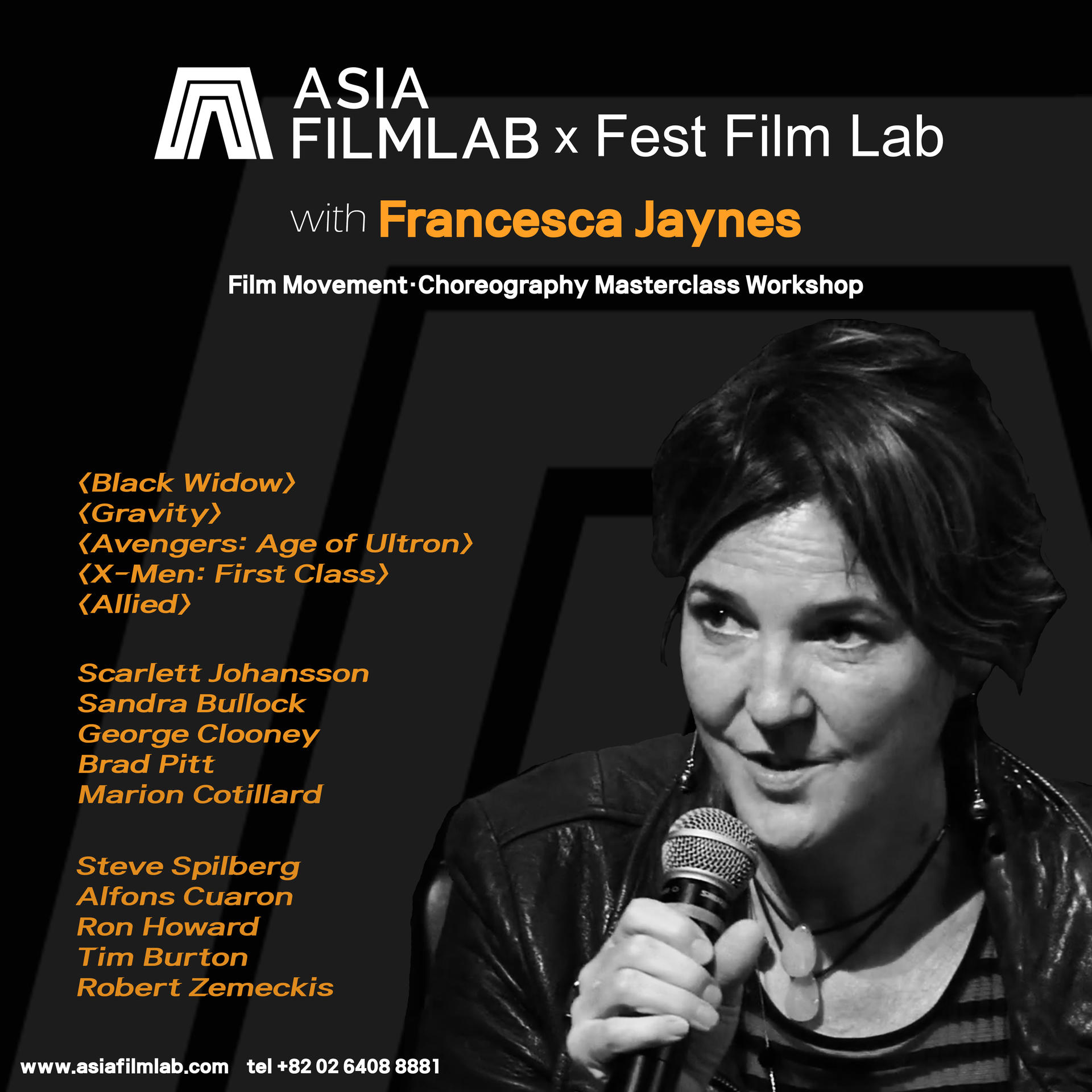 · Structure: Two-day, 9 hours each day, a total of 18 hours from 9 am to 6 pm (Lunch break from noon to 1 pm).
The workshops will be taught in English.
· Participants' Profile: Currently working as an actor, director, choreographer, cinematographer, art director, dancer, and musical performer.
· Max 25 participants for each workshop.
· Date: 2020, February 5th and 6th (WED, THUR) / 2020, February 8th and 9th (SAT, SUN)
· Location: Scheduled to be at DREAMPLUS Gangnam (311, Gangnam-daero, Seocho-gu-Seoul, Republic of Korea)
· Payment: 685,000 KRW (Wire transfer to Wooribank NEWPLUS ORIGINAL 1005-803-174299)


· Inquiry: Contact at Asia Film Lab Office (+82) 02-6408-8881
* Please fill out the application form. We will inform you if it is possible to participate in the workshop.
Participants will be selected based on his or her work experiences and credits.
* In 2020, Francesca Jaynes' Workshop is for the film/drama/musical actors, directors, choreographers, and dancers.
Workshops will all be in English.
(Although it is conducted in English, it is an interactive experience workshop. You can participate in the workshop even if you are not fluent in English.)